Source:?JP Piccinini: No More 1970s Way of Selling Real Estate | by Candy Evans – CandysDirt.com
A recent publication by award-winning journalist and Founder of Candy's Dirt, Candy Evans, explores the insights of CEO of Vesuvius Holdings and Founder/Owner of JP & Associates REALTORS? (JPAR), JP Piccinini, on the importance of providing a high value, low-cost, agent-centric business model during uncertain times.
The feature gives a nod to Piccinini's multi-award-winning and innovative brokerage, highlighting?its recent ranking as the nation's 50th most productive brokerage in transactions by the Real Trends 500. It also mentions how the company is ranked among the Swanepoel Mega 1000 list of top brokerages in the country and goes on to detail its franchise success.
A 100-percent-commission, full-service model, Candy also writes on the brokerage's minimal transaction fees, cap, and production requirements.
Before concluding, the publication also accredits several of the company's most innovative offerings, including its iBuyer, Instant Offers program, agent health care plans, and most recently, partnership with Matterport, a 3D virtual tour company. It also notes JP waived minimum transaction fees for franchisees and reduced the fee to onboard new agents by 50 percent, one of several COVID-19 reductions for the month of April.
Hosted by Candy, the article ends with a link to a one-on-one video interview with JP.?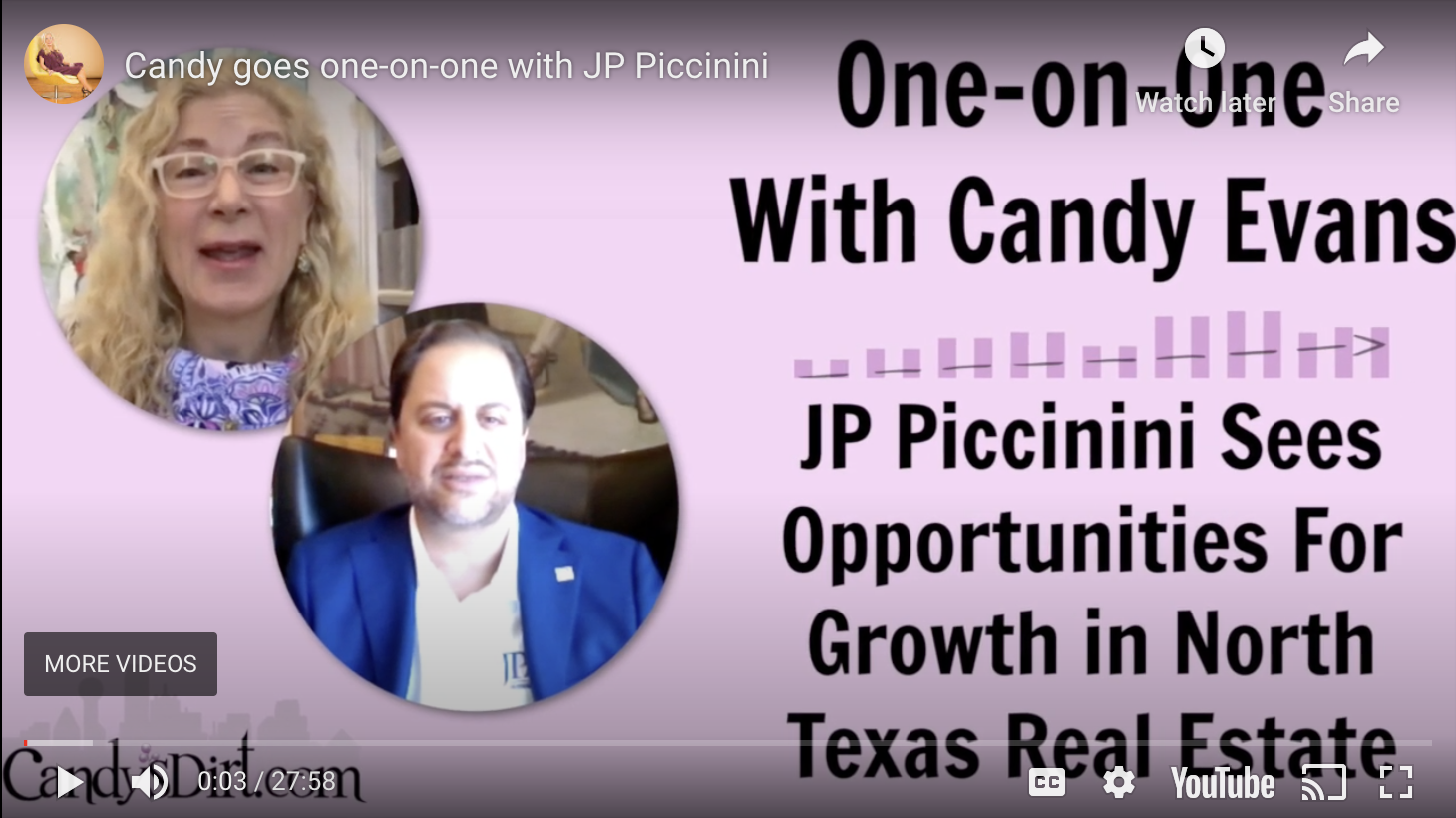 The full story published via CandysDirt.com can be read here.
About JP and Associates REALTORS?
At JP & Associates REALTORS?, we've built a company that focuses on putting agents first. Opening in 2011, JPAR is taking the real estate industry by storm and JPAR Franchising has earned accolades such as Top 10 Hottest Franchise (according to Inc.), a three-time Inc. 5000 honoree (2019: #1004), and the Fastest-Growing 100% Commission Brokerage and Franchise in the USA (according to Real Trends 500). Since offering franchise services in 2018, JPAR has expanded to 14 states in addition to the brokerage in Texas.
JPAR operates multiple offices across Alabama, Arizona, D.C., Indiana, Florida, Georgia, Kentucky, Louisiana, Maryland, Michigan, New Mexico, North Carolina, South Carolina, Virginia, and Texas.
JPAR is expanding nationwide and offers franchising opportunities for entrepreneurial real estate professionals.
To inquire about franchising or to learn more, please, fill out the following: